Round July - September 2020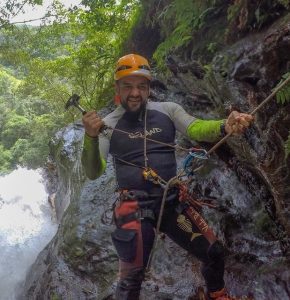 JOHN ALDANA (Colombia, 40 years)
Hello, I am John Aldana, canyoneer, explorer and adventurer for 15 years, I am currently working in the development of the adventure tourism sector in Colombia, identifying and developing products that contribute to the economic development of local communities.
I am editor and main photographer of the Canyoning Colombia magazine, co-founder and executive director of the National Canyoning Association "Colombian Canyons", I am a lover of nature and especially of adventure activities, which has led me to explore my country and discover its hidden treasures.
MANUEL IBAÑEZ (Spain, 54 years)
Since 1984 I have dedicated myself exclusively to computing, I started out as a management application developer and evolved over the years towards the trade in computing and office automation products. Currently I am the owner of a store in Sanlucar that offers all kinds of services and accessories including photography and lighting products.
I practice sports regularly, and for more than a decade caving and canyoning where my curiosity for the world of underground photography started.
FRANK JUNOD (France, 50 years)
I started adventure sports at about 18 years old, and I have never stopped since. My favorite discipline is running, and quickly I directed towards the mountains and more particularly mountaineering, climbing and canyoning. I am since, become a high mountain guide, canyon guide and climbing instructor in a natural environment. I have participated and organized expeditions worldwide in the mountains, canyoning, kayaking and Nordic skiing. I also worked for 20 years in mountain rescue and more particularly in Chamonix. All these experiences make me an expert in adventure sports and in rescue organization and training.
I am a mountain guide, climbing instructor and canyoneering guide. UIAGM (international mountain guide), French mountain rescuer. I am experienced in kayak, trail running, mountaineering, canyoneering, Nordic skiing. I am a hobby photographer, I have just renovated an old farm, and I like wine, good food and music.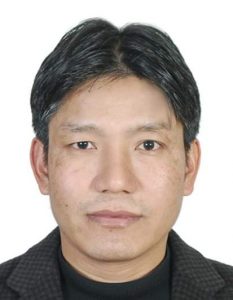 RAJENDRA LAMA (Nepal, 40 years)
Founder Director of Friends Adventure Team Pvt. Ltd. and President of NCA (Nepal Canyoning Association). As general Member of Nepal Mountaineering Association I gathered an experience of 18 years in organizing and managing trekking, mountaineering and canyoning in Nepal. Winner of 6th nature and wildlife photography competition 2010 in Landscape category (Wildlife Conservation Nepal). Awarded in 2008 with "Note of thanks" by NCA, for my team rescue and saving the life of a 3 year old girl who slipped a gorge in Pokhara.
I am a travel and photography fanatic. I have been actively participating in social services of the needy people in Nepal, specially the victims of devastating earthquake of 2015.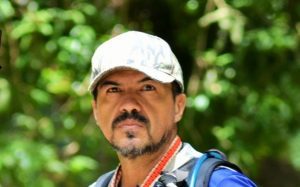 DIEGO L. GONZALÉZ (Colombia, 54 years)
Instructor SIWA (Survival Instructors World Association)
Instructor CONFESUR (South American Confederation of Survival and Preparation)
Survival Consultant for Discovery Channel (Naked and Afraid - Dual Survivor)
Speleocol Member (Colombian Speleological Association)
Member FEDEC (Federation of Eco parks, Ecotourism and Nature Tourism)
Auditor and Implementer in Management Systems for Adventure Tourism and Sustainability
PAOLO MALTINTI (Italy, 55 years)
WASE Sub Instructor and PADI Underwater Digital Photography Instructor.
I am currently the only one who has made the entire Bodengo (Como Lake, Italy) route with scuba equipment, searching all the pools. I have participated in numerous underwater and non-underwater photography exhibitions.
Currently Vice President of Golden Players and General Manager of Golden Players Italia, associations of Over 50 basketball players.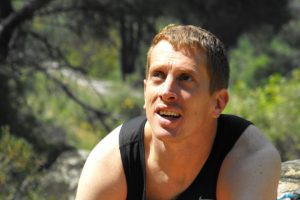 ALEJANDRO MENENDEZ (Spain, 43 years)
I was trained in the Military Mountain School, I am an athlete specialized in canyoning and caving with more than 20 years of experience.
I am federated in the Madrilenian Federation of Speleology, belonging to the E50 speleology club, and a member of the ECDC club of Portugal, collaborating with the Rodcle equipment and Korda's brand.
I am an amateur photographer specialized in canyoning and caving photography.
Very excited to participate in some way in this event, I met Luca In madeira in 2011, I had the pleasure of attending several international events, always with his smile.
ENRIQUE SALAZAR (Costa Rica, 41 years)
I am an active canyoneer in my country, owner and founder of Pure Canyoning Costa Rica, a leading canyoning company. Active Member ICAN Costa Rica. Currently dedicated to the training of guides and passionate about canyoning, offering courses, workshops and bringing masters for certifications to my country.
I have been a photographer for 20 years.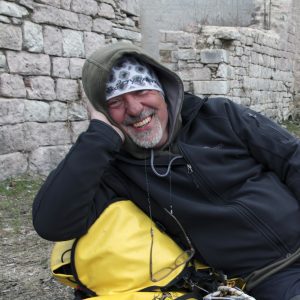 PIETRO TORELLINI (Italy, 68 years).
Photographer since 1972. I have been practicing Canyoning for 25 years and, in search of high quality shots with my reflex camera, I went down in over 130 canyons.
For many years Official photographer of the Italian Canyoning Association, I collaborated with specialized magazines and contributed to several books on the subject.
I love any photographic genre, but photography in the canyons has given me the greatest satisfaction.